Is Your Teenager Struggling?
Does it seem like everything is a struggle with your teenager? Do you worry about the friends your teen hangs out with? Is he or she struggling with depression or anxiety? Maybe your teenager is self-harming or having suicidal thoughts.
Maybe your teen just seems completely unmotivated and has started failing classes. Or, maybe you and your teenager get along great, but you worry that he or she is an over-achiever…struggling to live up to the internal and/or external pressures to get great grades. This pressure might be so high that it leads to anxiety and depression, or even scarier, self-harm.
Perhaps you want to tell your teen all the wonderful things that you learned throughout your life, but he or she does not want to hear much of it. You might frequently find yourself in a power struggle and not know how to stop.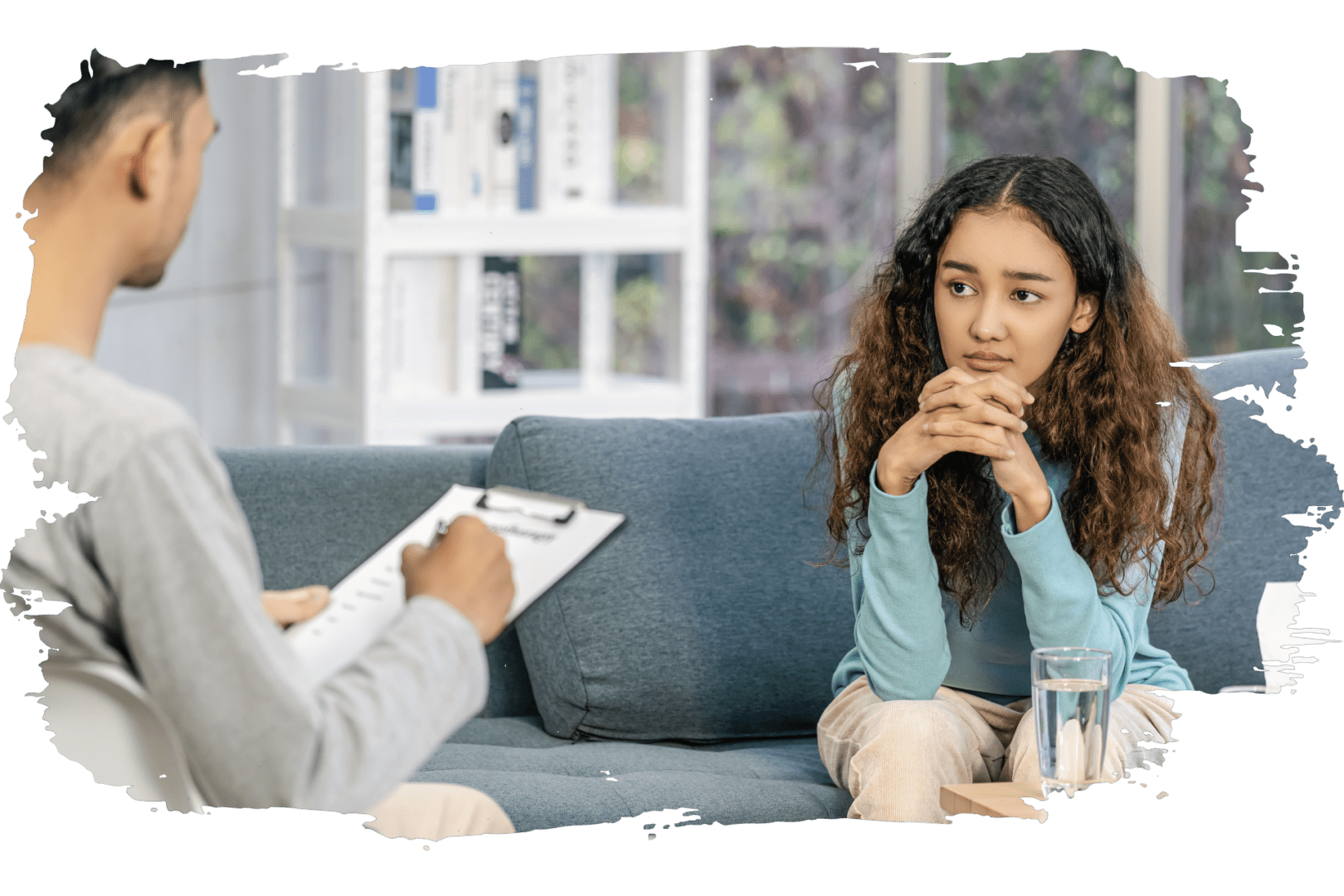 Adolescence Is Challenging for Many
Adolescence Is Challenging for Many
Learning to ride a bike, or learning the rules of a new teacher can all be difficult, especially when he or she may struggle internally as well. When your child struggles, in any way, he or she relies on your support. Because no one gets handed a parenting manual, it makes sense if you are not sure how to help support your child with every situation he or she faces. Consider taking a step back. Take some deep breaths and recognize that it's okay you don't have all the answers. We are all imperfect beings that sometimes need help from others.
Teen Counseling Can Help Your Teen Explore Independence Safely
I have been working with teenagers since 1999, and I know that every teenager and every family is different. I will tailor my approach to your teen's specific needs and desires. Sometimes teenagers want to just work with me alone, and that may be all that is needed. Other times, I often try to incorporate family work when applicable.
My practice tends to be solution-focused and insight driven. I try to make my office as relaxed of an environment as possible. I use humor when appropriate and connect with teens on their level. Therapy does not have to be all serious all of the time. I truly enjoy working with teenagers and love watching them evolve into the adults they strive to become. Having an outsider to talk to can help your teen feel more open, less guarded, and more willing to talk.
What if my son or daughter won't come to teen counseling?
Consider planting seeds in your teen's mind during times of difficulty. Try to make it seem like it is his or her idea. The truth is, I have worked with some teens who have resisted coming to teen counseling or flat out refused to come, and when they get there, they open up to the idea just fine. I have other teens whose parent "forced" them to come, and it goes nowhere. Ultimately, the person has to want to come. Sometimes it helps if they view it as helpful to them in some way rather than believing that you think of them as a problem. Another option is to come in yourself to work on parenting. I also offer a parenting group that can help. Feel free to visit my Group Therapy Page to learn more about it.