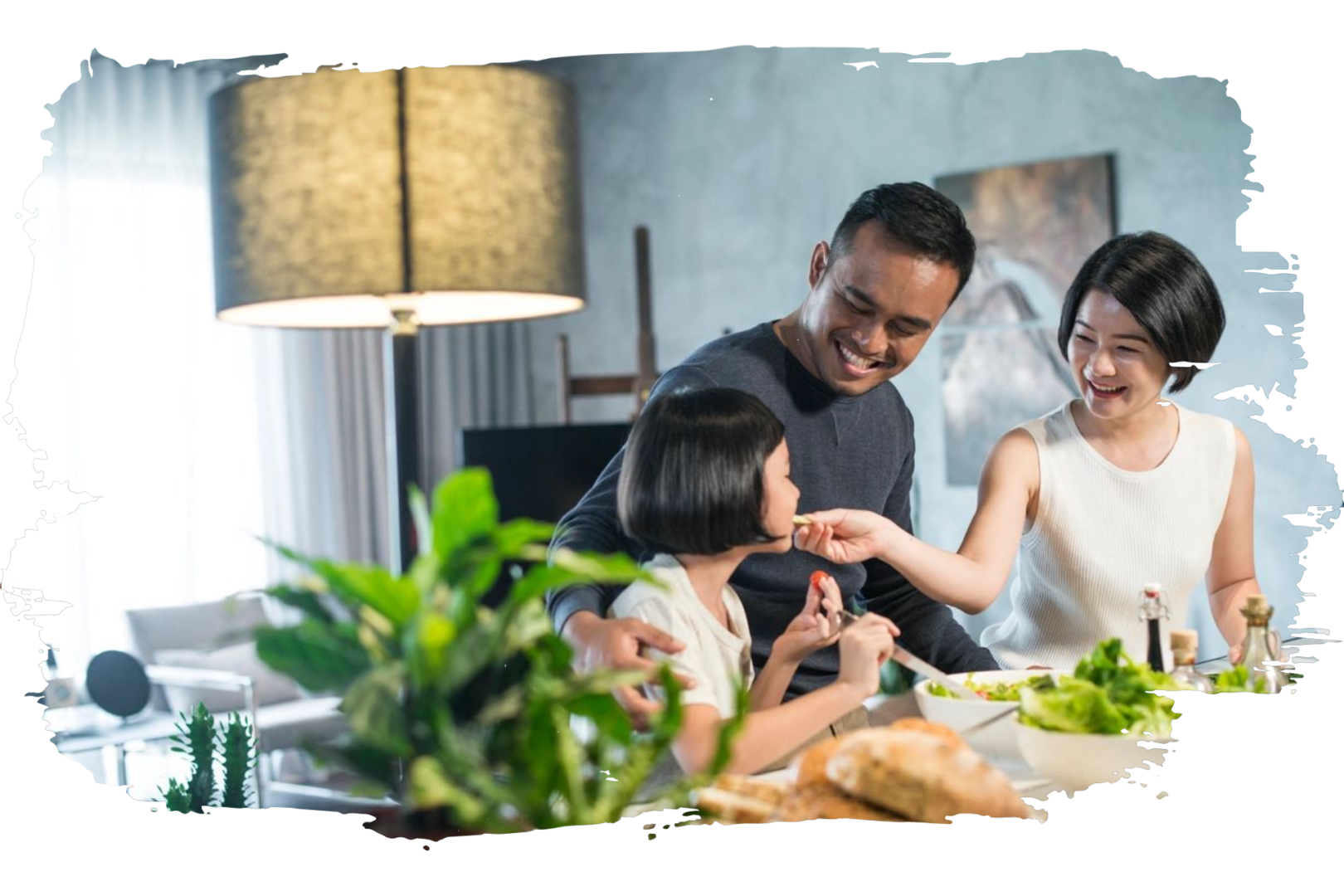 Does Your Family Seem to Argue About Everything?
Is your family frequently in conflict over who took what from whom, and who made a rude comment? Do you feel as though your kids just won't listen to you and your partner? Do you and your partner disagree on how things should be done in the family? Are you frustrated and exhausted and wish there were a way to resolve all of this conflict?
Maybe you and/or your partner wants to be more involved in your child's life, but struggles to balance work and family values. Your family may feel like it is a divided unit, and you aren't sure how to bring everyone together.
Many Families Face Conflict Between Partners, Parents and Siblings
Whatever your struggle may be, family therapy can help. There's bound to be conflict in any family. Everyone has his or her own personality and many times, personalities clash. Sometimes, siblings argue just to argue. If you have siblings, think back to when you were growing up. There was probably a fair share of arguments in your childhood home, just as there may be in your home now.
Whenever there is more than one person living together, there's bound to be conflict. Conflict may include debates about which way to face the toilet paper roll or what constitutes disrespect. The conflicts may seem small to those not involved, but to those involved, they are real. It is better to figure things out now, rather than to have the conflicts continue until your children are adults.
With Family Therapy, Your Home Life Can Get Better
I have been providing family therapy since 2003. I can work with parents, siblings, or any other combination of family members as needed.
In sessions, we will look at everyone's role and how each person can help facilitate your desired changes. Even with only one person striving for change, this will influence the others as well.
Change is not easy! The thought of making changes may be scarier than what's happening now in the family. The current way of relating is predictable. Imagine the possibilities should you decide to create a different outcome.
No matter what direction your family wants to take in family therapy, it will be important for family members to notice the relationship they have with everyone and what they may want to be different. This will guide our work together and keep members focused on their goals. After discussions around the current situation, you all will decide what direction you'd like to go in from there. When you help each other, no one will feel alone in this big task. Everyone will leave our sessions with a task at hand to make a difference.
In my work as a family therapist, I use humor and take an interested, inquisitive stance to help everyone feel more comfortable in sessions and help people take responsibility for their roles. You don't have to feel like you're tiptoeing around emotional explosions anymore. With help and support, you can bring your family together.
You may believe that family therapy can help your family resolve conflict, but still have questions or concerns…
Would it be better to just focus on one person in my family?
We can approach family therapy sessions from many different angles. Unless someone in your family seems to struggle with mental health issues (which would need to be addressed first), then I would say it's probably best to work with the family as a whole. The group dynamic can also prevent members from feeling that they are the problem – it is a family issue. If someone feels like they are the reason for therapy, then they will likely feel more defensive and less open to counseling.
I'm afraid family therapy won't help.
That's a natural fear whenever starting something new. You certainly don't want things to get worse. If your family has been in therapy before, and it was not helpful, then we will spend some time talking about what worked with the previous therapist and what did not. By understanding these two things, we will be better prepared to not repeat old patterns in family therapy. If your family has not been in therapy before, then we will talk about what each person needs from each other and from me to feel comfortable in making it work.
My family does not want to come to therapy.
I understand. Maybe they, too, are afraid it won't help. Or, maybe they are afraid that they will be judged or forced to make uncomfortable changes. Bringing a stranger into your personal life to talk about very intimate details is never a comfortable thing. Getting used to the idea of coming to therapy is the beginning phase of starting treatment. Once you arrive, the rest is up for discussion.